News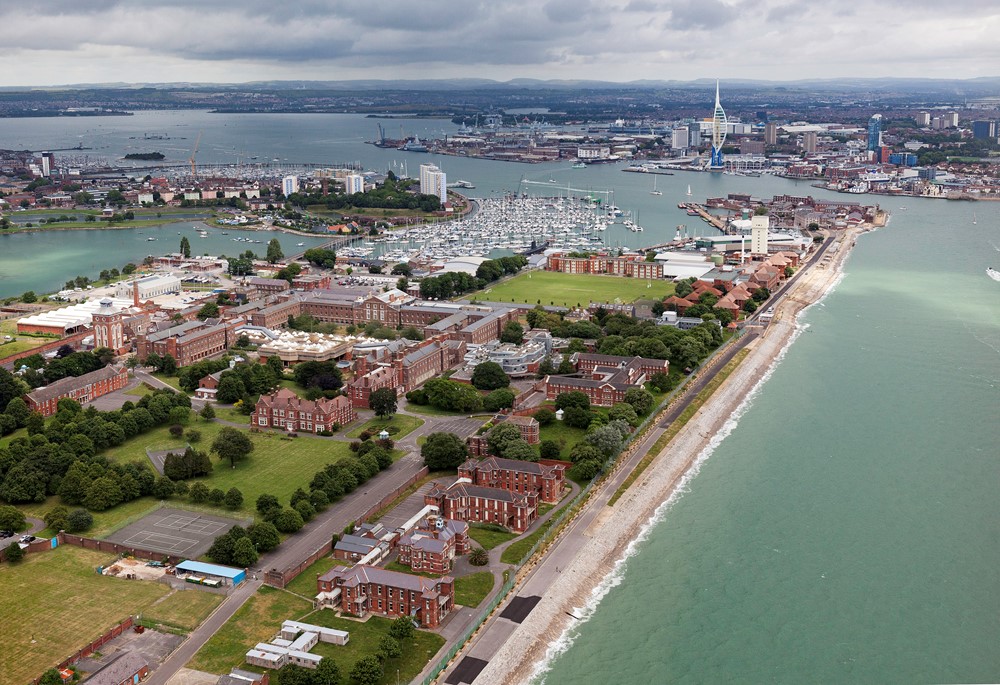 The next chapter of Royal Haslar
5th January 2021
As one of the most historic locations in Hampshire, our £150 million restoration and transformation of Royal Haslar into a vibrant residential and retirement village is well on its way to providing a unique address for those looking to swap the hustle and bustle of modern life for a more relaxed, exclusive waterfront community.

Since we began works in 2018, Royal Haslar is fast becoming one of the most sought-after locations on the South Coast for a more relaxed way of living. In addition to the town houses that have already been renovated and sold, we are delighted to reveal the first phase of waterfront, independent living homes and exclusive apartments in the refurbished Canada House and Goodrich House
Goodrich House & Canada House
Maintaining the elegance of Georgian architecture, and surrounded by 62 acres of Grade-II listed mature parkland, these apartments are a stunning opportunity to own your own piece of a true British landmark.
Dating back to 1902 and named after Royal Haslar's Head Matron during D-Day - Dame Matilda Goodrich, Goodrich house is a handsome residential building on the waterfront with expansive sea views. The selection of one and two bedroom apartments on offer within Goodrich House are a stunning example of modern interior specifications with the character of listed buildings, open to people at all stages of life.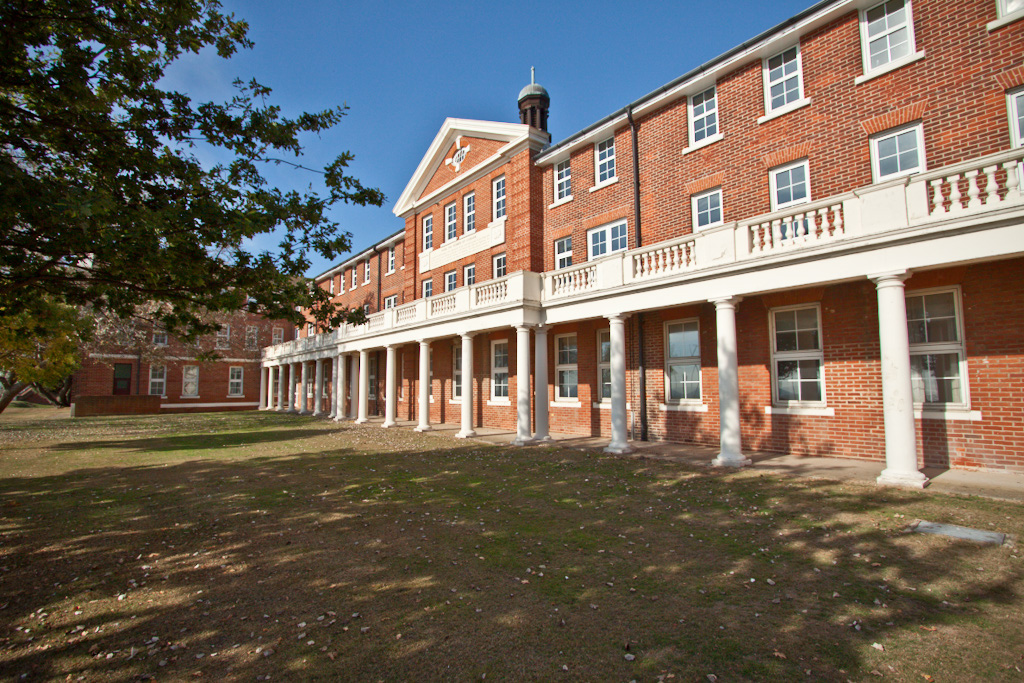 Canada House, with its high ceilings and panoramic sea views, enjoys a prime position at Royal Haslar. Originally built as a monument to the patriotism and the loyalty of the women of Canada, the elegant building has been lovingly transformed into a series of independent living apartments surrounded by trees and located right on the waterfront. The 32 beautifully designed retirement apartments at Canada House offer high ceilings, tele-healthcare systems, lifts to all floors and access to communal retirement facilities. There will also be the option of upgrading to an assisted living package for those who wish to access more support later in life.
Both living spaces have been carefully arranged to make the most of the open aspect, natural light and beautiful views of the Solent. Access to communal facilities and private parking are available for both.
Read more about designing homes at Canada House in our interview with interior designer JoJo Macnamara
Building a lasting legacy with Royal Haslar
Throughout the coming years, we will build on the design success of Goodrich House and Canada House to offer a further six apartment building and eight senior living buildings, with each building offering its own architectural charm and classical features.
Our plans also include an array of entertainment and dining options - from cafés to gastropubs – and a retail centre providing convenient shopping. Businesses will also be able to find a home at Royal Haslar, with a number of suites being built for commercial purposes, ranging from 500 to 9000 sq ft.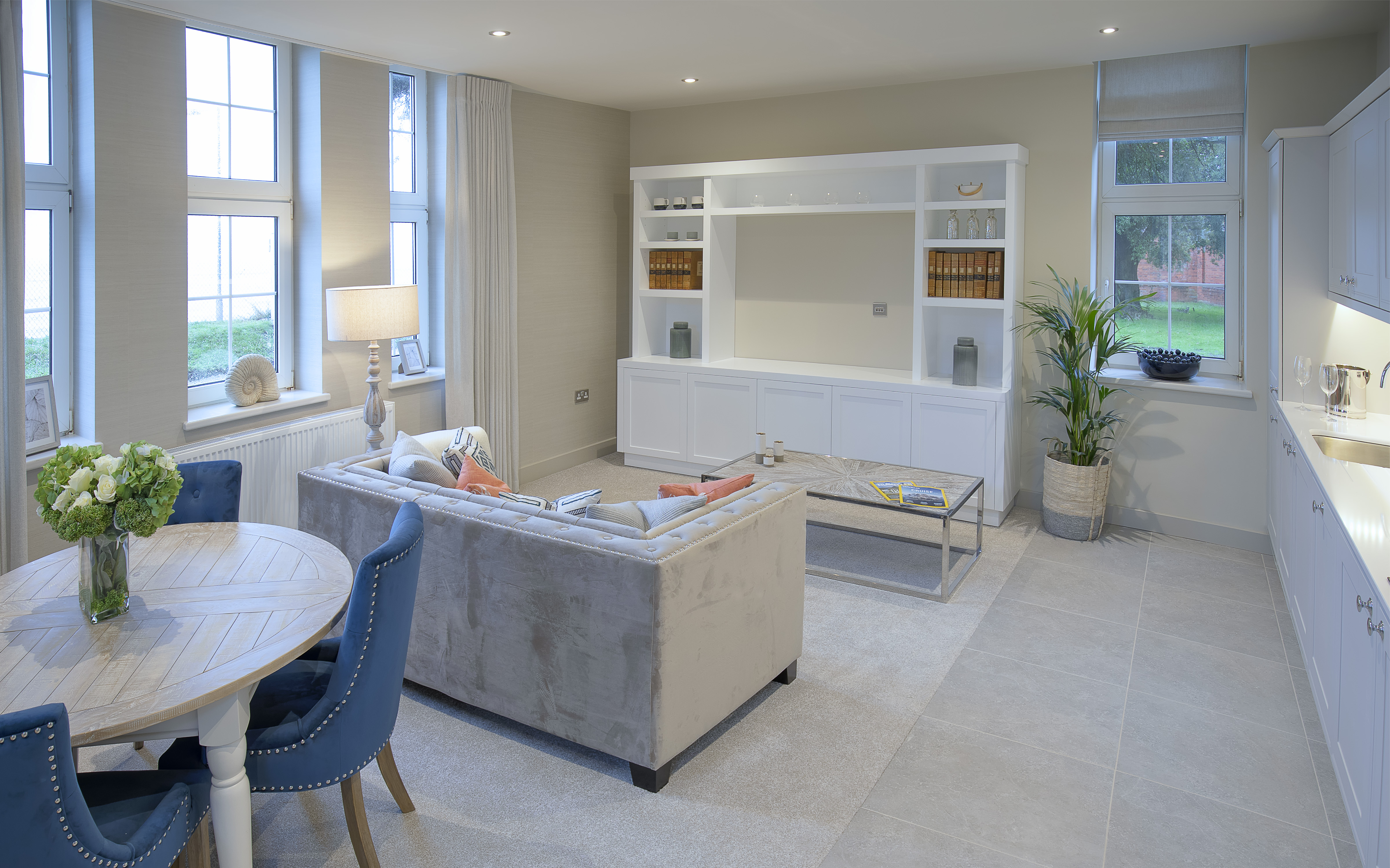 Last but not least are the quality medical facilities Royal Haslar will offer its residents. An on-site general medical practice will serve those in the surrounding apartments and houses, and a nursing home will provide around-the-clock residential care for those who need it.
As our vision of Royal Haslar continues to takes shape, the luxurious amenities, beautiful residential buildings and warm local of community will combine to provide an exceptional quality of life befitting of one of the UK's most illustrious addresses.