News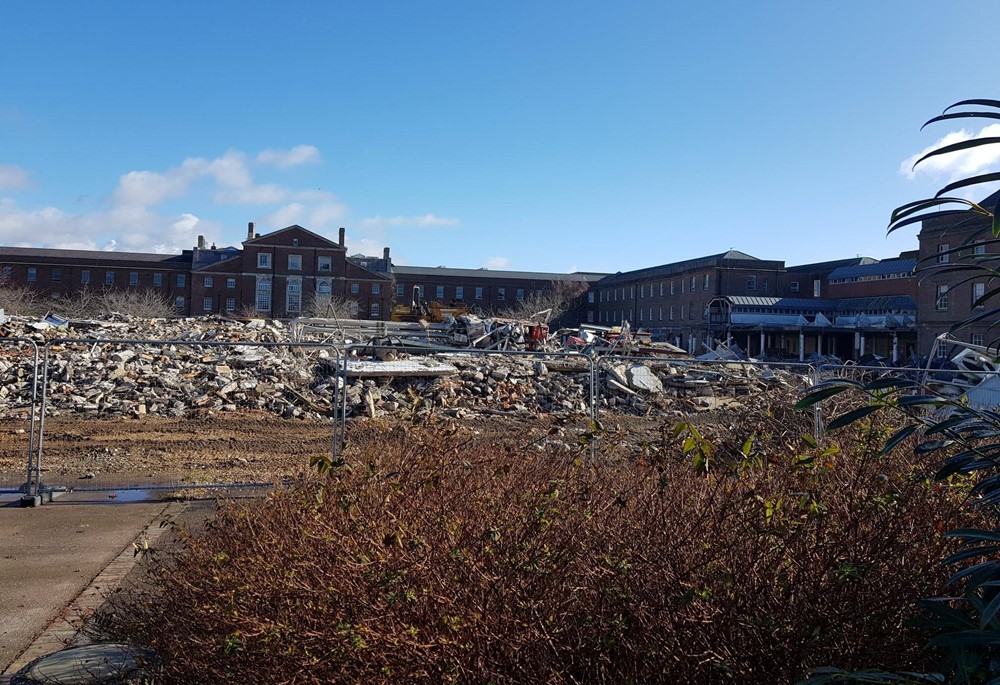 Work finally starts on former Gosport hospital site
15th March 2018
It has been empty since 2009, despite plans being in the pipeline for the past few years to turn it into a retirement community.
Work has started to demolish the Crosslink building which was built in the '70s.
Councillor Alan Scard, Gosport Borough Council's heritage champion, said: 'I am delighted to see work has begun on the Haslar site.
'Hopefully this is the first steps in breathing new life into an historic building.
'This is a key development site for Gosport and the council will continue to liaise with the developer to encourage them to bring about the transformation of this site.
'We are keen for this regeneration work to be done as swiftly as possible.
'But we want to make sure it is done properly and that it delivers the best results for the borough and its residents.'
Royal Haslar Hospital is being developed by Haslar Developments Limited and proposals include 271 private new-build homes, 24 retirement homes, a 60-bed care home, community healthcare hub, boutique hotel and spa and more than 50,000 sq ft of business space.
A spokesman said: 'We are very pleased to have started work at Royal Haslar and look forward to transforming this landmark heritage site into a luxury residential and retirement village. The demolition of Crosslink is just the beginning; RoyalHaslar.com has more information on our future plans for this wonderful waterfront site and how it will enhance the community."
A number of planning applications have been submitted to Gosport council over the past few years outlining the details for the site. Councillor Stephen Philpott, chairman of the council's economic development board, said: 'Redevelopment of Haslar will be a big boost for Gosport. It is very encouraging to see work is now taking place on site.' Eric Birbeck, chairman of Haslar Heritage Group, added: 'This is the start of the way forward for Haslar. It's a starting point for the site's new life.'