News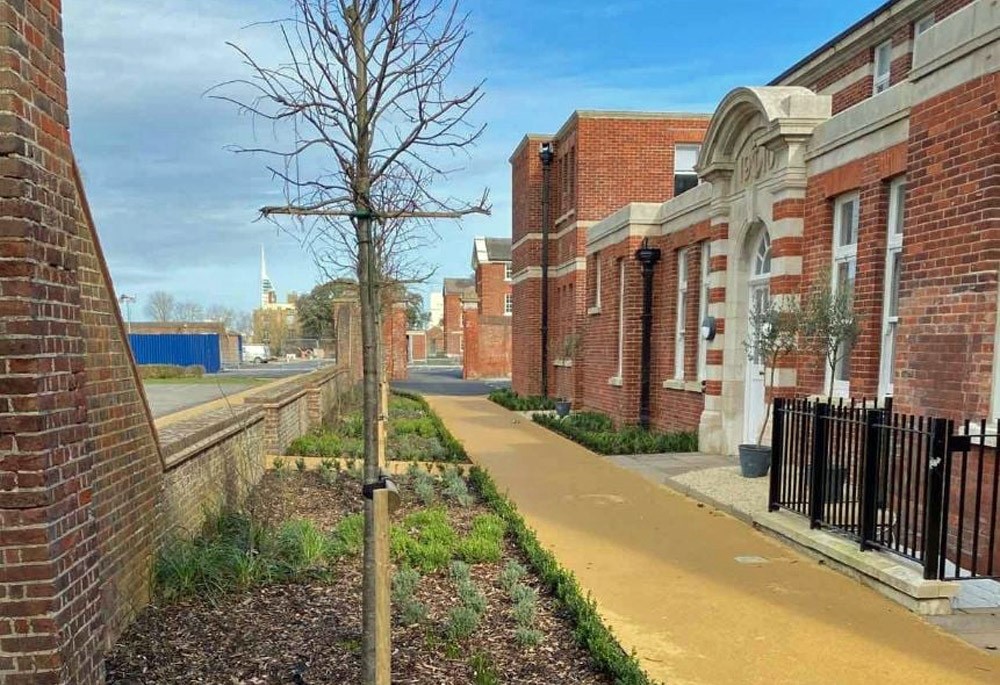 What it's really like to live at Royal Haslar?
1st May 2021
An interview with the first resident of Goodrich House
The historic development of Royal Haslar has welcomed its first resident to Goodrich House.
Originally constructed in 1910, the handsome building enjoys a prime position at Royal Haslar, situated only metres from the waterfront, the apartments at Goodrich House provide generous bay windows with expansive sea views over the busy Solent strait.
We sat down with the resident to find out their experience of Goodrich House and Royal Haslar.
Q: Welcome to Goodrich House! When did you move in?
A: I moved in on 21st of December, just in time for Christmas!
Q: What drew you to Royal Haslar and Goodrich House?
A: I saw an advert for the development on social media and thought I would enquire as I wanted to move somewhere where I could enjoy a more relaxed pace of life, and most importantly for me I wanted to be on the coast.
Once I viewed the properties at Goodrich House I realised just how amazing the views of the sea were from the apartment, and the fact it is just a short walk down to be able to enjoy the beach is a bonus. I saw the property in July and by December I was moved in.
Q: What are your favourite things about Royal Haslar?
A: Obviously the location, it is an absolutely perfect setting, but aside from that it is an extraordinary development in the way that it captures a piece of Great British History.
The history behind Royal Haslar is an interesting one, my Dad was in the Navy so I have always had an interest, and the way it has been restored and regenerated looks set to be a really fantastic community.
Q: How are you finding Hampshire?
A: It is great, the local community especially has been very welcoming, one family brought me round a lovely dinner on Christmas Day which was a lovely gesture.
I moved from Surrey, which isn't far away so I can still see family whenever I want, and the transport connections are good into the city, but generally I have everything I need here!  Ways to keep active with good areas for walking and for cycling, but also away from the hustle and bustle of modern life.
Q: What would you say to others considering moving to Royal Haslar?
A: I would say do it! Fox & Sons were great estate agents, and I can't fault the design of the apartments or the general architecture.
Over that though, it's incredibly thrilling being at the start of what is already shaping up to be a great community with a good mix of people. It has all been an incredibly smooth process, and I'm looking forward to seeing the future of Royal Haslar.
Goodrich House has almost sold out of units, so make sure to book quickly so as not to miss out! Prices start at £250,000 (with Help to Buy). To book a viewing contact Fox & Sons on +44 333 321 4060