News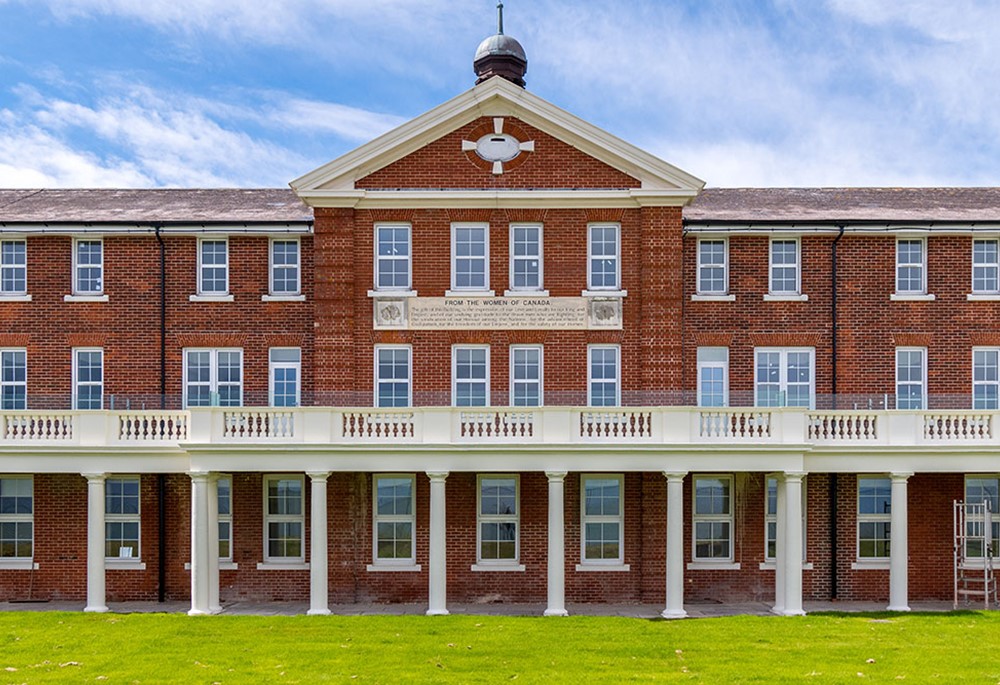 Right Royal Retirement
4th June 2021
ONE of the criticisms of retirement villages is that they cut older people off from the vibrancy of a multi-generation community, but a new development on the south coast is pioneering a completely different approach. Restoration of Royal Haslar, a former naval hospital with 17 miles of waterfront including beaches and marinas, has luxury flats for over-55s as well as flats for couples and families of any age.
The 62-acre site in Hampshire is a splendid Georgian complex that boasted the largest brick building in Europe when completed in 1762 and has views of The Solent, Isle of Wight and nearby Portsmouth.
Now its period architecture is being converted into shops, cafes, bars, a boutique hotel and spa, a community healthcare hub and 60-bed care home – as well as flats.
"Royal Haslar is one of the few retirement properties in the country that aims to provide everything you need in one place," explains Samantha Gibson, director of FirstPort Retirement Property Services.
"When complete, this will include on-site retail facilities, convenience stores, a restaurant, medical centres and health and leisure amenities, such as the soon-to-be opened Romanesque thermal spa. The site is, and will continue to develop as, a community hub to suit everyone's needs."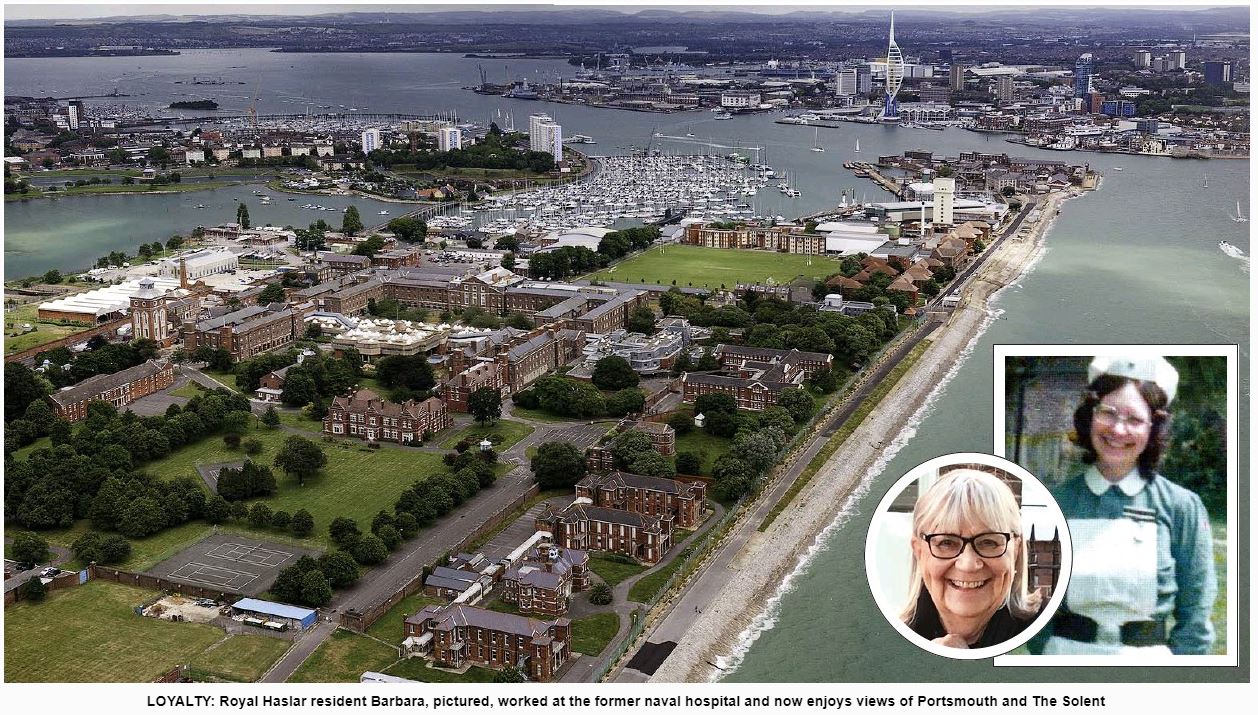 The idea behind Royal Haslar's redevelopment is to provide options for various stages of your life, so you can buy an apartment at Goodrich House, the restored period property for people of any age, then move into equally handsome Canada House, which has been converted to retirement flats for independent living.
The care home is for additional help if needed, which is particularly fitting as Royal Haslar was built to provide care for sailors. Among the renowned surgeons who worked there was James Lind, whose clinical trials in the mid-1700s confirmed citrus fruit was a cure for scurvy.
During the Second World War, Allied personnel were treated at Royal Haslar and it was still a Forces hospital in the 1970s when new resident Barbara Johnson was a student nurse there in Queen Alexandra's Royal Naval Nursing Service.
Now 67, Barbara is delighted to return to Royal Haslar: "I have wonderful memories of my time working and living at Haslar and feel a sense of loyalty towards it, as do many people who lived and worked here."
Barbara, who had returned to the area for reunions and knew about plans for the site, adds: "It's such a beautiful location. The grounds are beautiful and I am 300 yards from the sea. I can see The Solent and Isle of Wight from my kitchen window."
Canada House has 36 apartments for over-55s with care packages available. Prices range from £265,000 for a one-bedroom flat to £560,000 for a two-bedroom flat with a large terrace overlooking The Solent (0333 321 4060; royalhaslar.com).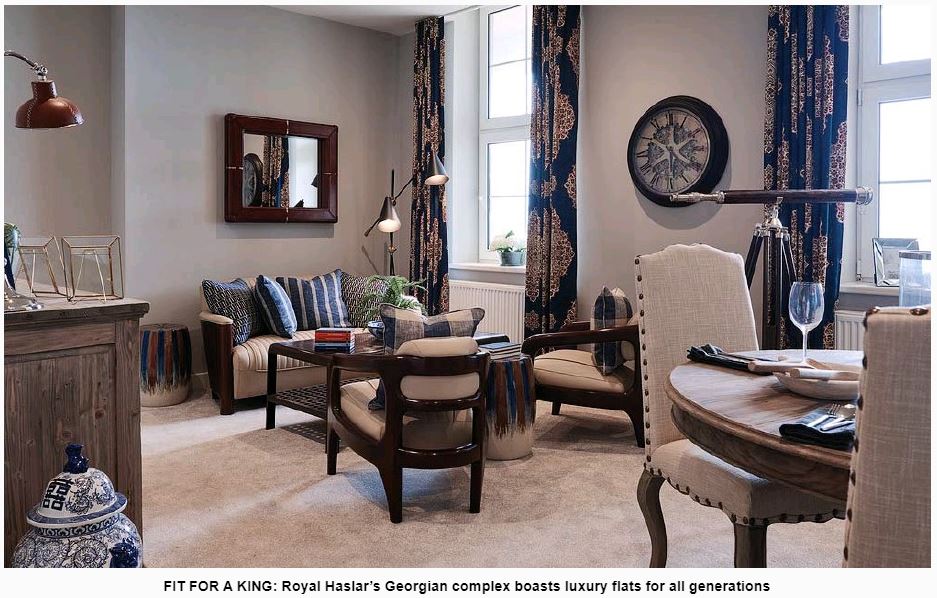 The site will be developed over the next 10 years with 244 retirement apartments and 271 apartments created for all ages.
Canada House has lifts to all floors and a camera and fob entry system plus 24-hour on-site staff and CCTV security.
Communal facilities include a lounge and library, hair salon and treatment room, a medical examination room and 24-hour care support and emergency monitoring.
With her knowledge of the hospital, Barbara is a key member of the Haslar Heritage Society, and says: "The fascinating and rich history of the site, and the range of activities and luxury amenities on offer once completed, is like no other and I think it will offer quite unique opportunities."
Source - The Daily Express 4 June 2021