News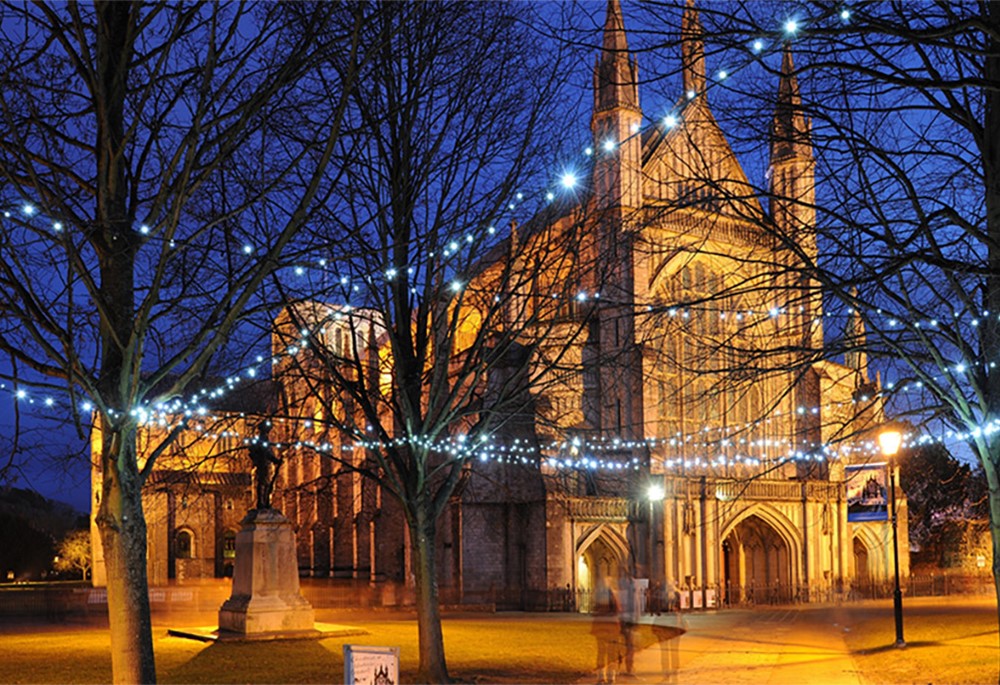 Christmas by the South Coast: Top 10 Sights to See
1st December 2022
Christmas by the South Coast: Top 10 Sights to See

England's South Coast is the perfect destination with its dramatic coastline, ancient woodland and wealth of history and culture make it the ideal setting for festive activities and seasonal attractions. From the apartments of Royal Haslar, we've collected the top ten sights to see and places to visit to inspire the spirit of the season. Choose between winter walks through areas of Outstanding Natural Beauty, Christmas Markets along historical streets, and Heritage Trust sights decorated with yuletide delights to inspire this year's Christmas spirit.
1. Christmas Markets
Hampshire has an abundance of Christmas Markets where you'll find handcrafted gifts, bespoke presents and festive treats. Best visited at night to observe the twinkling lights with a cup of gluhwein; there are several markets that you can hop between during your stay. Closest to the Royal Haslar is a small selection of one-day markets and fairs in Gosport, which you can plan for your trip.
However, if you're looking for a more substantial market, why not try visiting Portsmouth's Christmas Market, located on Commercial Road? Composed of wooden cabins that resemble the famous German yuletide markets in Europe, you'll find food, hand-crafted goodies and Christmas tipples. Southampton's Christmas Market also sits in the middle of its historic city centre. Wander their Bavarian Wonderland in Guildhall Square to soak up the atmosphere.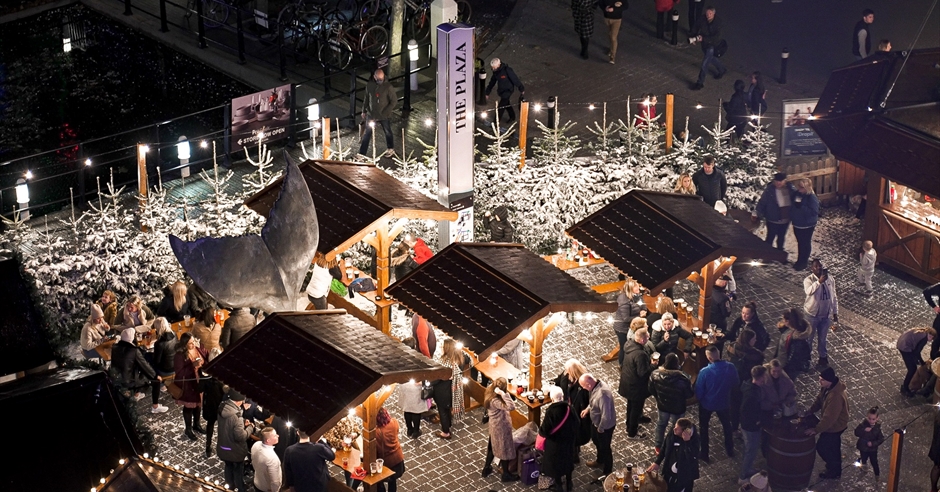 2. Winter Walks
In Gosport, you'll find Titchfield Haven National Nature Reserve, popular with bird watchers because of its eight sheltered hides and plethora of unusual wildfowl. However, if birds aren't your animal of choice, you'll also be able to spot deer and foxes in the winter sunshine. Holly Hill Woodland Park isn't much further either, covering 70 acres of land and five acres of lakes. Make sure to take your time and admire the Victorian landscaped gardens interspersed with waterfalls and exotic trees with a muddy seasonal stroll.
The South Coast of England is famously home to the New Forest National Park, a splendid array of vibrant colours ideal for winter walks at this time of year. Voted the UK's Number 1 National Park, the woodlands are a sanctuary for local wildlife and other natural splendour. Why not pick up a map from the Heritage Centre to find nearby walks? In the New Forest, you can walk through the breath taking scenery to spot wild ponies or meander through the quintessentially English villages to find the resting places of famous people Sir Arthur Conan Doyle and Florence Nightingale.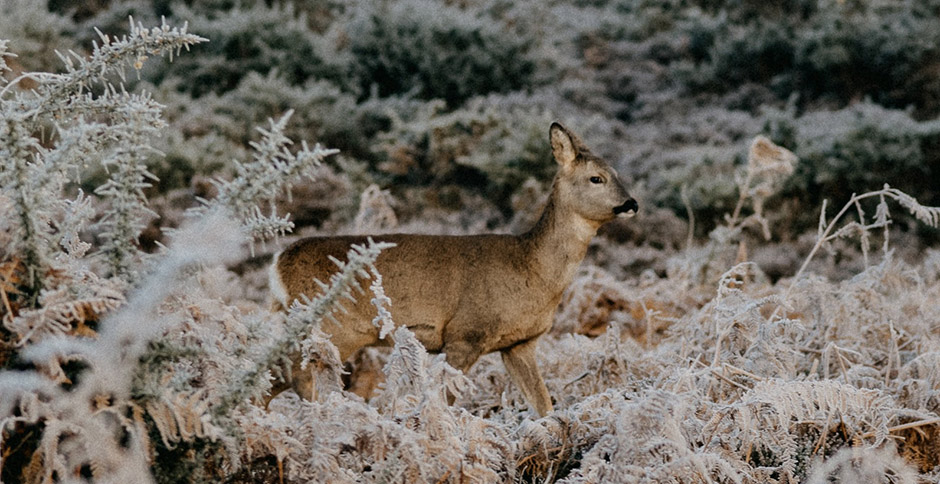 3. Visit the New Forest villages
If you're in the area of the New Forest, take some time to explore the quaint streets and quirky houses of the villages and towns you'll walk through. There you'll find all manner of festive activities tucked away. Start at Lyndhurst, home to the New Forest Heritage Centre, and check if there are any exhibitions or events. Stop off at the market town of Ringwood and the famous Hockey's Farm Shop and Cafe for a restorative hot chocolate and slice of cake. At Fordingbridge, browse their second-hand bookshop or visit Breamore House and Museum for a stroll through their grade 2 listed Elizabethan Stately Home and Saxon Church. From Brockenhurst, you can discover the 1.4-mile tall trees trail or stretch your legs on the longer 1.6-mile Whitefield Moor Longer Loop to burn away winter indulgences.
4. Mottisfont
For most of the year, Mottisfont is a charming 18th Century house surrounded by a sprawling walled garden, characteristically tall trees and scenic views, perfect for hiding out of the cold. However, in Winter, Mottisfont is transformed into a seasonal dedication to Christmas in the 1940s. Walk the halls to soak up and enjoy the traditional decorations, trees adorned with ornaments and carefully wrapped gifts. If you choose to visit this year, make sure you admire the honorary centenary exhibition of the watercolour works of Pauline Byrnes, who illustrated the nostalgic The Lion, the Witch and the Wardrobe. Afterwards, take an excursion through the gardens and surrounding countryside before making a final stop at their cafe for a warming drink.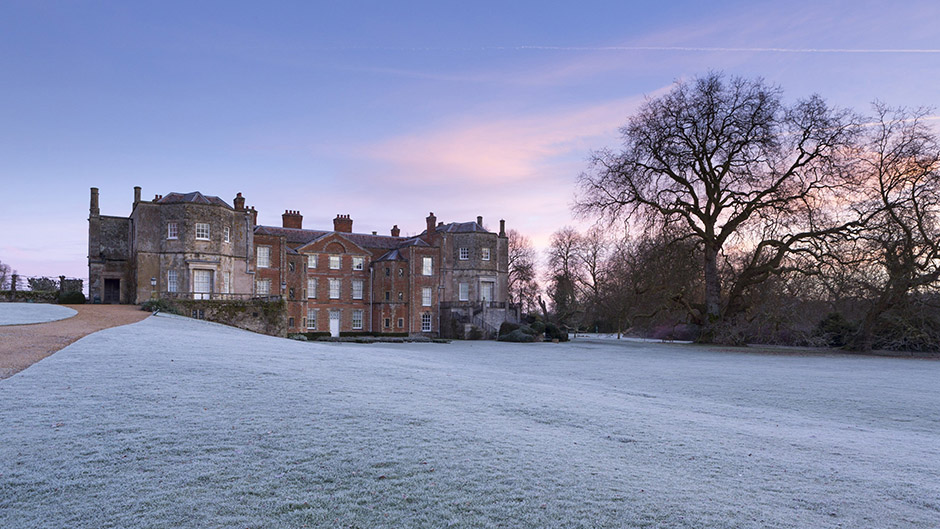 5. Hinton Ampner
Hinton Ampner's current history began with a tragic fire and ended with restorative building works by Ralph Dutton in 1960 to create a house that is simply a work of art. Encased in carefully manicured gardens with sloping, picturesque views across South Downs, here's a second National Trust property that is the perfect place to visit on a festive winter break. For Christmas this year, the house has been decorated to follow the story of the characters of Mole, Ratty and Badger from the sentimental children's novel The Wind in the Willows as they work together to contain Toad's wild adventures. Complete your trip by continuing the story into the surrounding grounds, followed by a seasonal hot chocolate in the cafe.
6. Tudor House and Garden
The Tudor House and Garden, built from timber 800 years ago, is located in the Old Town of Southampton. Travel back to the time of the Anglo-Saxons and the Normans by visiting King John's Palace next door before fast-forwarding to the time of the Tudors with their carefully considered exhibition displaying the artefacts of this era. If you visit at Christmas, enjoy the historical decorations, convivial atmosphere and yuletide events. In particular, you might enjoy booking their festive afternoon tea for tasty treats. There is a Christmas Lantern Tour, too, led by a guide on a journey through Southampton's city centre's seasonal secrets and history.
7. St Mary's Christmas Tree Festival
The magical Christmas Tree Festival in St Mary's Church in Gosport is a local event where friendly local businesses, societies and clubs decorate a Christmas tree to create an enchanting walk-through for visitors. It starts on the 9th of December and is a quick, cheap evening activity to enjoy before dinner. If you miss this one, there are others throughout the area, so keep an eye out or check local council pages.
8. See a show
Seeing a theatre show is a staple of the Christmas season and is the ideal place to shelter from the cold weather. Book a ticket to sit back and relax as spectacular musical scores, traditional Christmas stories, and elegant dance troupes entertain you. Visit the Mayflower Theatre in Southampton for a chance to sing along to A Very Buble Christmas, and admire the skill of the Birmingham Royal Ballet's Swan Lake. In Portsmouth, the New Royal Theatre, too, has tickets to see a re-telling of the most famous festive story, A Christmas Carol by Charles Dickens.
9. Groundlings Theatre Tours
The Groundlings Theatre Tours are an opportunity for you to take a journey through the past of the Old Beneficial School. Based in Portsmouth's oldest theatre, you'll be guided around its halls by costumed actors as they tell you fascinating stories of Prince Albert's love for its architecture, Queen Victoria's visits and all about a Nazi sympathiser associated with it. It happens on the 1st of December every year. Don't worry if you miss it; many other Christmas shows are showcased over December and into January.
10. Tour a distillery or brewery
Christmas would be nothing without a delicious tipple. That's why we've included taking a tour of one of the South Coast's many distilleries and breweries for a tipsy day out. Close to Royal Haslar is the Fallen Acorn, a microbrewery that makes beer, creating a modern twist using traditional techniques. They promise you'll find a beer to suit every taste! You can book their three-hour tour to see the process from grain to glass and experience a beer tasting of eight different beers. As we are by the coast, we'd suggest visiting Portsmouth's award-winning Rum Distillery that calls Fort Cumberland its home. Built on the corner of Portsea island, it has been a defensive outpost since 1716, and if you book their tour, you have the chance to learn about the fort's history and the process used to create their Rum and other spirits.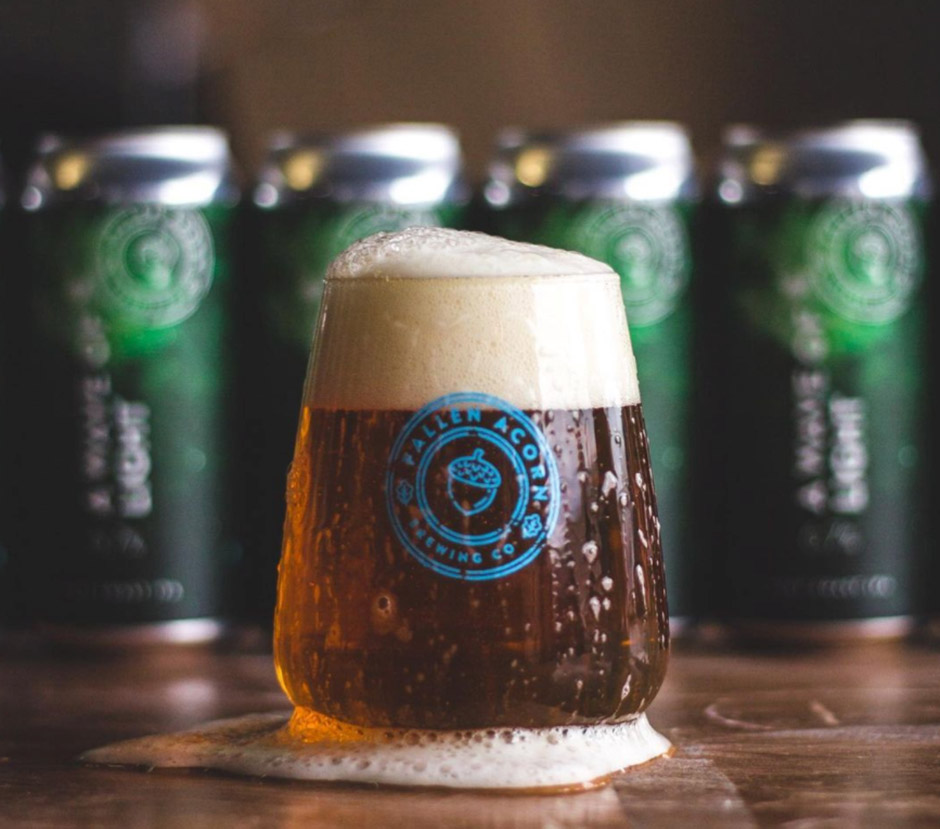 Written by Lily Meyers