News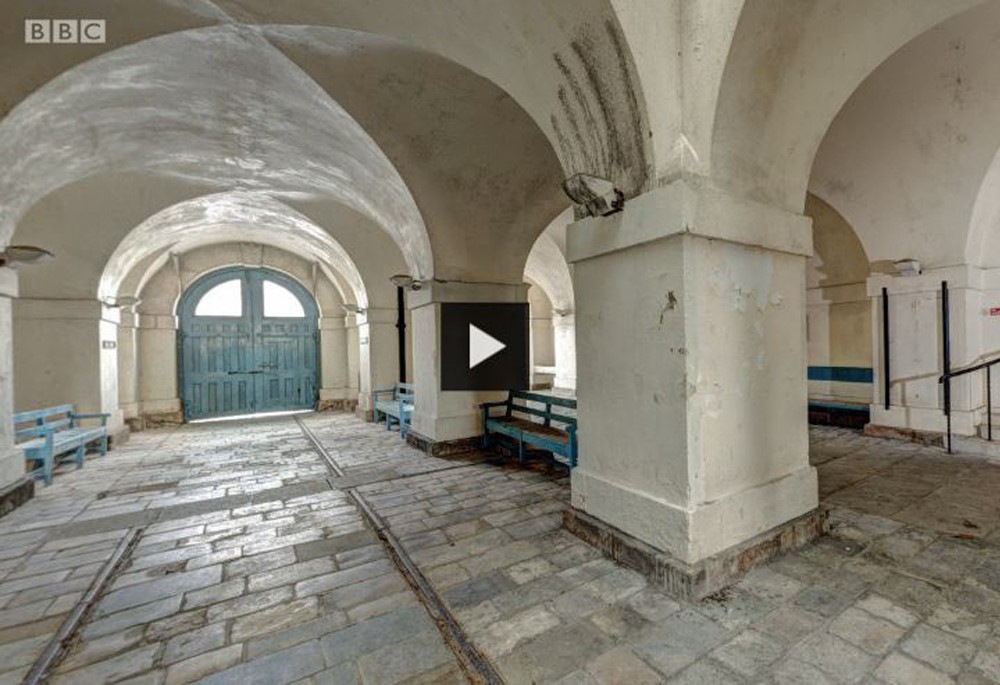 BBC Future explores...
29th September 2017
Built in the 18th Century to serve Britain's wounded and sick sailors, Hampshire's Royal Hospital Haslar had its most famous moment many years later: during World War Two.
Located just outside Portsmouth on the UK coast, the military hospital was one of the main destinations for wounded soldiers returning from D-Day. The soldiers included not only Allies, but German prisoners of war – and the system for the treatment of all the casualties was coded 'top secret'.
The hospital was closed in 2009 and has been abandoned ever since, cared for by the Haslar Heritage Group. BBC Future got a sneak peek at the military hospital. See what the eerie, empty halls look like for yourself in our 360-degree multimedia interactive.